This is our final week of school so this will be the last writing for a while. As you know, graduations have taken a new path this year because of our social distancing constraints. One way or another, I hope you can celebrate with graduates you know in the completion of a section of education. Congratulations to all!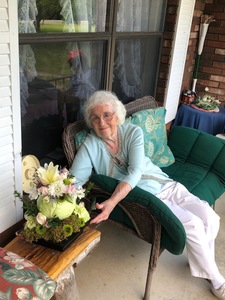 Wilkes' birthday is two days after my dad's March birthday, and Macy's big day is two days after my mom's birthday in May. We recently visited my parents for an early celebration of my mom turning 86. The next weekend we enjoyed a Minnie Mouse Tea Party on Macy's third birthday. What a blessing!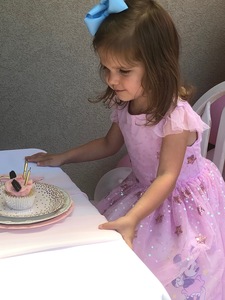 We are so thankful for our family and friends. We also thank God for the health He has given me this past school year. The steroid regimen I received to boost platelet and red blood cell production in my bone marrow was ineffective in March, so it looks like we may now try a different drug which will be administered once-weekly four times at Emory. We know God is in control… and we cherish your prayers.
Our team of sixteen had to cancel a May trip to Ecuador, a nation hit particularly hard with the virus. Please pray for brothers and sisters in Christ all over the world who have suffered in many different ways because of the pandemic. Susan and I were also planning to visit friends in a couple of other countries this summer, but it looks like we'll have to wait a while.
I love Jesus' words: "Fear not, little flock." What an honor to be in the 'little flock,' knowing our Good Shepherd is the perfect Leader. He is with us! This is why we need not fear. Let's constantly depend on God's grace and the Spirit's reminders to keep our eyes, hearts, and minds fixed on the One who holds all things together.
"The Son is the image of the invisible God, the firstborn over all creation. For in Him all things were created: things in heaven and on earth, visible and invisible, whether thrones or powers, or rulers or authorities; all things have been created through Him and for Him. He is before all things and in Him all things hold together." Colossians 1:15-17
"Since, then, you have been raised with Christ, set your hearts on things above, where Christ is, seated at the right hand of God. Set your minds on things above, not on earthly things." Colossians 3:1-2
"And let us run with perseverance the race marked out for us, fixing our eyes on Jesus the Pioneer and Perfecter of faith. For the joy set before Him He endured the cross, scorning its shame, and sat down at the right hand of God. Consider Him who endured such opposition from sinners, so that you will not grow weary and lose heart." Hebrews 12:1-3